Morning training has been so popular that we're running two training groups – the early start will energise your whole day!
Each session provides a new challenge. We'll work your whole body so that you're well and truly spent, but feeling awesome!
Our cross-style of training will burn a huge number of calories and will spike your basal metabolic rate, so you burn more calories all day long!
Training operates as ongoing program rotations. Join us at any time and only pay for the remainder of the current six or ten-week program.

GROUP 1
Training days: Monday, Wednesday, Friday
Cost: 18 sessions over six weeks – $297
GROUP 2
Training days: Tuesday, Thursday
Cost: 20 sessions over ten weeks – $330
Payments can be made in cash at your first session or via direct bank deposit (we'll send you an invoice with our EFT details).
Time: 6-7am
Location: Yokine Reserve (Bradford Street entrance)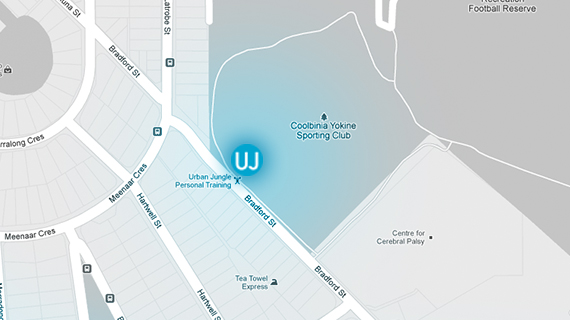 Training at Yokine Reserve will always be fun and challenging. With two hills to choose from, plenty of benches and poles to work with and a huge expanse of lush green grass, this training location makes for an awesome workout zone. There is also a large undercover area for training when it rains (no excuses!).
Get started!
Simply visit our contact page and register your interest via email, SMS or phone.
We'll shoot you an email with our health screening questionnaire. Simply bring your completed questionnaire to your first session and arrive 15 minutes early so that we can review your information and test your blood pressure before you train.